LP Gas Cylinder Testing
LP gas cylinders are required to be retested at a certified cylinder test station every 10 years. We are a fully accredited SAI Global cylinder test station.
We carry out LP gas cylinder testing at our premises in Erina on the central coast.
An LP gas cylinder test includes:
External inspection of the cylinder

Cylinder is then degassed to allow for internal inspection

Old valve is removed and the internal inspection is carried out

Cylinder neck and valve thread inspected

A new valve is installed

Record results of test

Stamp cylinder the month and year it was tested with our test station number

Refill the cylinder and check for leaks
Our trained staff are available most days to carry out LP gas cylinder testing to offer a same day service. However, we do prefer if you could leave the cylinder with us at least overnight.
Please contact us to book in your test or for further information.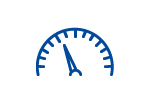 Book a service or inspection today (02) 4367 6055