LP Gas Vessel Inspections
We specialise in the In service inspection of bulk storage LP gas vessels and their associated equipment. We carry out inspections according to the requirements of Australian Standard AS 3788: Pressure equipment – In-service inspection. In conjunction our extensive knowledge of the gas industry also ensures compliance to AS 1596: The Storage and Handling of LP gas and AS 5601: Gas Installations.
The inspection period for bulk storage LP gas vessels is every 2 years for the external inspection and then 10 years for the internal inspection. It should also be noted that every 12 months the pressure relief valve should be inspected and a commissioning inspection is required before the vessel goes into service.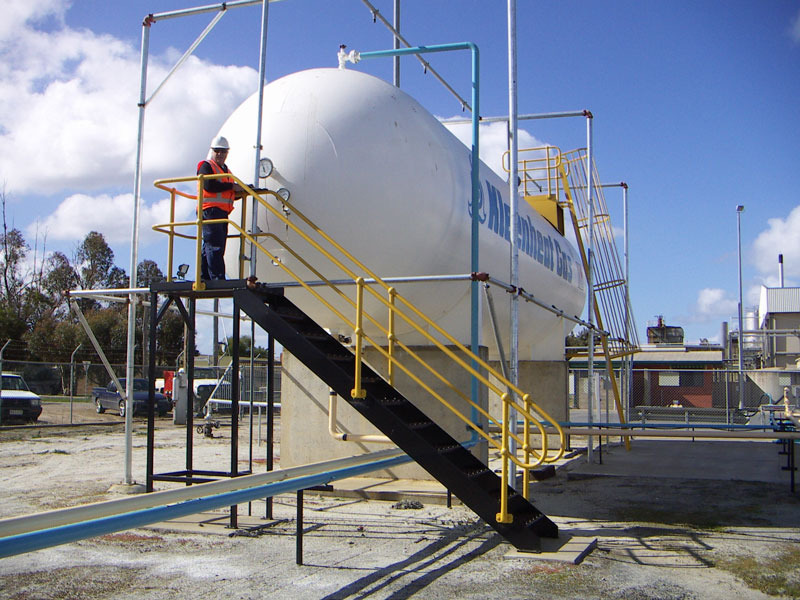 External Inspection
The purpose of the external inspection is to deter anomalies or defects such as corrosion, leaks, bulging, signs of excessive heat or cold, or signs of cracking. An external inspection gathers information above the condition of the external surface of the vessel and includes inspection of the valves and fittings, protective devices and coatings, insulation, bolting, supports, pressure equipment identification and attachments.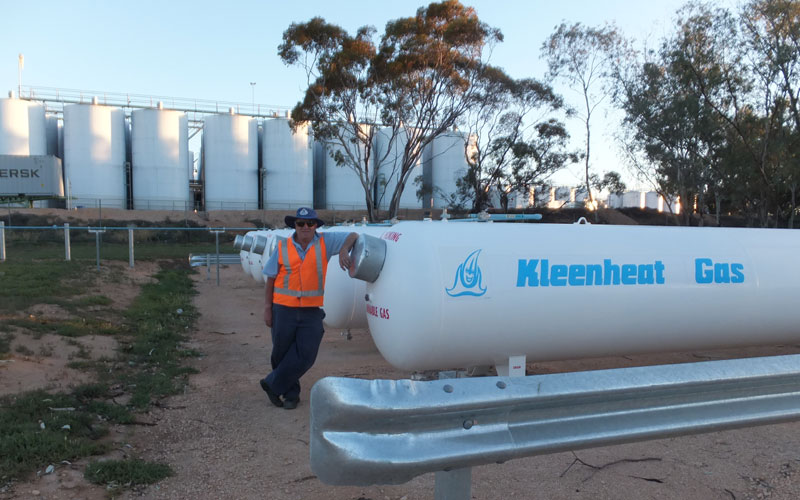 Internal Inspection
An internal inspection gathers information about the condition of the internal surfaces. In most cases the internal inspection can be carried out via ultrasonic means on the bulk storage LP gas vessels. As part of the internal inspection we also carry out a valve upgrade whereby we supply and fit new pressure relief valve/s and other valves and fittings deemed necessary or as required.
After we complete the inspection you will be issued with a comprehensive pressure vessel inspection/survey report. If we find problems or follow up maintenance is required we can provide a quote to have rectified.
All vessels that we have inspected are held within our database so that future inspections will not be missed.
If you own your vessel did you know that you are required to have the vessel registered with SafeWork NSW and if the vessel's capacity is 5000 litres or greater a hazardous chemicals on site will need to be submitted to SafeWork NSW.
Please contact us to book an inspection or for further information.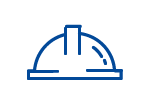 Book a service or inspection today (02) 4367 6055